The best way to get rid of mice might be to get a home inspection. But let's face it, what makes for a comfortable home (food, water, shelter, warmth) for humans also makes for a great environment for mice. Mice can climb walls, pipes, ladders, walk across wires, survive in sewer pipes, and go through very small holes. On top of that, once they find a comfortable spot, they breed – a lot. Adaptable, hardy, and prolific, they make formidable pests to eradicate.
Even worse, they are known to carry viruses, bacteria and diseases like the Hantavirus Pulmonary Syndrome. This particular disease is transmitted via airborne particles. Initial symptoms resemble the flu, but left unchecked, the lung can fill with fluid, causing breathing difficulties. 50% of Hantavirus cases are said to be fatal.
If you do not yet have a mouse infestation in or around your house, then consider …
Have you ever watched one of those home improvement shows where the guys craft awesome furniture from scratch and lay tile like it's an easy thing to do? Yeah, they're enough to make you angry. The truth is that a lot of projects are very difficult, even though the experts make them look easy. So it's important that you use tips like these to assist in the improvement process.
Painting is a perennial task. Water-based latex paints make for the easiest clean-up. You only need soap and water. But sometimes oil paint is best for a job. It is longer lasting. When cleaning up from oil paint, use cooking oil on your brushes to dissolve the paint. Then you can use soap and water.
Be careful to what degree you personalize your home improvement projects. What appeals to you now may not appeal to potential buyers down the road. The …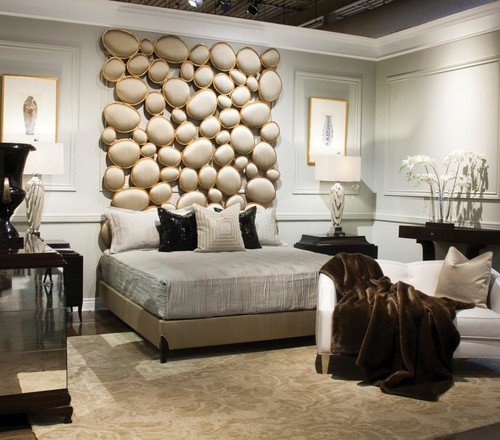 Does the prospect of purchasing furniture leave you feeling overwhelmed or excited? There are many tips and techniques involved in choosing the right furniture for a home. Read on to learn about making your furniture shopping experience a pleasant one.
Look over the warranty on any prospective furniture purchase very carefully. What may look like adequate coverage at first glance could turn out to be a lot of pomp and circumstance. For example, you want a fabric-guard guarantee that is without limitations and a good warranty on manufacturer's defects. Quality furniture should come with a written promise of excellence and be backed-up with a clear warranty.
Look at thrift stores for furniture. It may have been a while since you have visited a thrift store, or it might be your first trip. You may find furniture that is in good condition at these stores. Often they have smaller items of …
So it is time to replace the furniture in your home and update the look. The problem is that you really do not know how to get started. Well, you have come to the right place then. The following article will present to you all the tips you need when looking for furniture for you home.
If you have small children, you should avoid purchasing furniture with sharp edges. Little ones tend to trip and fall often which can result in a trip to the emergency room if your furniture has sharp edges. Instead, when shopping for sofa tables and end tables look for furniture with routered curved edges.
Use social media to find great deals on furniture. There are many online yard sale pages on Facebook where you can find gently used furniture at a small fraction of the price of new furniture. Search for yard sale groups in …
If you've researched home improvement, you know how daunting it can be to take on a big project. Luckily, this collection of tips is here to help you! After reading this article, you will be more prepared to start transforming your house in to the home of your dreams.
If you have an older home, you may find that there are hardwood floors underneath any carpeting currently installed. Many homes prior to 1950s were required to have hard wood as their sub-floor. This means that there may be gold in those floorboards. They may need some refinishing, but not having to pay to have them installed would be a huge money saver.
A great way to make your home look new again is to slap on a new coat of paint on the outside of your home. If you choose a brighter color, your house will glow like a new …